Future Technology Headlines
The Most Interesting Articles, Web Sites, Pictures, and Videos of The Week
September 19, 2016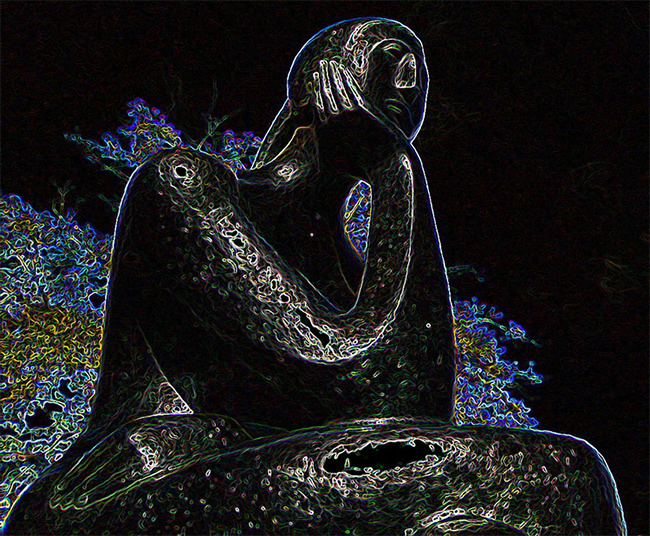 Original image credit: By ÁWá (Own work) [GFDL (http://www.gnu.org/copyleft/fdl.html) or CC-BY-SA-3.0 (http://creativecommons.org/licenses/by-sa/3.0/)], via Wikimedia Commons
AI To The Rescue?
A blog post in The Huffington Post from James Canton, former Apple executive, caught my attention because I have been viewing artificial intelligence increasingly as a technology that, at first, will help boost corporate profits by replacing humans at almost every job level and sector, and later, will surpass human intelligence--and I'm not looking forward to that day either.
Can A.I. be helpful to humanity? Of course, but only if we develop it to do so. My human intuition suggests that the most powerful A.I. programs are being developed for profit, and to outthink the enemy. So, it is great that I am reminded that there is good possibilities out there. Check out: The AI Dividend: Shaping the Future of Civilization.

Get Your VR Out Of The Gutter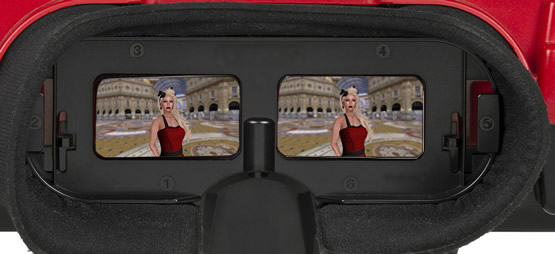 Original image credit: HyacintheLuynes (Own work) [CC BY-SA 3.0 (http://creativecommons.org/licenses/by-sa/3.0)], via Wikimedia Commons. and Evan-Amos (Own work) [Public domain], via Wikimedia Commons
Just like artificial Intelligence, virtual reality (VR) has the potential to be a real game changer, offering benefit and bane to humankind, depending on how we choose to use it. The state of the technology today allows you to watch a live sporting event or visit an art museum you would otherwise never get the chance to see. And, as shown in technology news this week, it will also let you go on a virtual reality date, and make inapproriate advances to a VR mannequin. Hmmm... I wonder where this technology is headed?
Forget online dating, Virtual Reality Dating is the new thing - VR Circle
Summer Lesson VR Dating Game is Actually Pretty Scary - Youtube
Ew. Ew. Ew. Tokyo Gamers Get Handsy With Virtual Female - Fortune
Humans Do Dumb Things with Smart Cities - Technology Review

IBM's CEO and President (unknowlingly) Addresses My Concerns About A.I.
Ginni Rometty, IBM's CEO and President, talks about the goals of Watson and the company's benign artificial intelligence research in this video from CNN.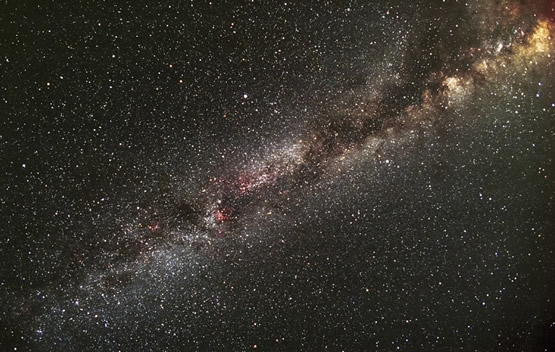 Credit: Carter Roberts
The Milky Way Project
I love Zooniverse! It gives someone like myself, with little formal education, a chance to become a true citizen scientist and make real contributions to science. My favorite projects include the identification of various fauna in the deep woods using trail cam footage (that way I can search for Bigfoot too!).
Seriously though, Zooniverse is looking for your help looking through tens of thousands of images from the Spitzer Space Telescope and WISE satellite observatory. By telling them what you see in the infrared data, you will help scientists better understand how stars form and discover some of the most massive stars in our Milky Way Galaxy. It's only for a limited time, so don't wait!
Map the Milky Way at Zooniverse

The Future of Commercial Air Travel
Aurora D8 takes next step towards X-Plane Manassas, VA, September 13, 2016 – Aurora Flight Sciences has been awarded a six-month $2.9M contract from NASA for continued development of the company's D8 aircraft, an ultraefficient subsonic commercial airliner.
The D8 Double Bubble is designed to significantly improve airliner performance and customer experience in the next 10 years.
Image and article credit: Aurora Flight Sciences