Augmented Reality
How Does Augmented Reality Work?
January 20, 2017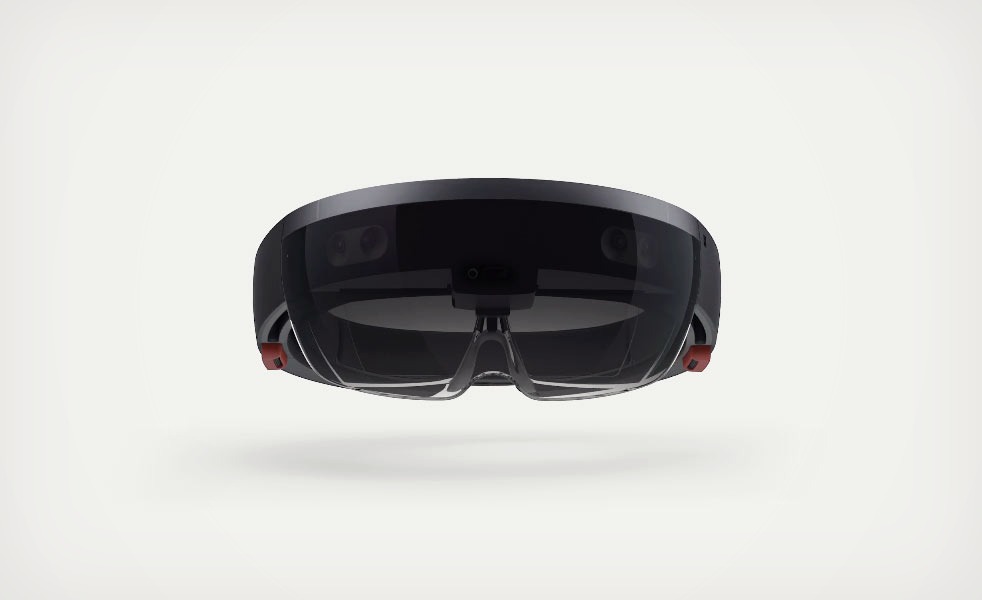 Augmented reality (AR) is a view of the physical environment with information overlaid on it. This view can be through AR glasses, headsets, earphones, tablets, smart phones, heads-up displays and eventually, contact lenses.
Creating an augmented reality experience begins with capturing the background, typically with a camera located on a display, headset or phone.
Next, the software identifies the objects in view that have AR information attached to it. It can do this using object recognition software, GPS, RFID, bar codes, or unique patterns printed on an object.
Once it recognizes an object, it displays the text or graphics it has associated with that object. In the store, it could be the price of apples. On the road, the road sign you just missed. At home, the pop-up animation in a children's book.
The following articles and videos cover a wide range of applications for augmented reality.
Resources
A vision of the future through immersive 3D glasses, by Atheer
Try on looks in YouCam Makeup for a virtual makeover in real time
Recon Jet: Groundbreaking smart eyewear from Recon Instruments
The Future of Augmented Reality - A video demonstrating the possible future uses of mobile augmented reality and computer vision
castAR is a fun way for you and your friends to engage a 3D world that springs from your table, wall or just about any tangible object.
Hyper-Reality presents a provocative and kaleidoscopic new vision of the future, where physical and virtual realities have merged, and the city is saturated in media
Augmented Reality advertising demo
Augmented reality. What is augmented reality? video
Aurasma, a new augmented reality tool TED Talks
A glimpse of the future through an augmented reality headset TED Talks
Indestry.com - augmented reality systems
BBC Frozen Planet Augmented Reality
Augmented Reality op Rotterdam Centraal
Microsoft HoloLens Review, mind blowing Augmented Reality
M3000 The Next Generation of Smart Glasses for Enterprise
Vuzix AR3000 Series Smart Glasses at CES 2017
New Head Up Display with Augmented Reality
Explore A Whole New World with Augmented Reality - ZenFone AR | ASUS
Augmented Reality Brings Data to Life at Caterpillar
Virtuali-Tee: The Ultimate Way to Learn About the Body
ARC4 Augmented Reality Technology
Remote Assistance with Smart Glasses
Virtual try-on shopping experiences for jewelry, watches, and rings
How augmented reality (AR) works - Explain That Stuff
How does Augmented Reality Work? - Quora

References
Image from Microsoft Sweden via Flickr