Instantly Rechargeable Battery
June 11, 2017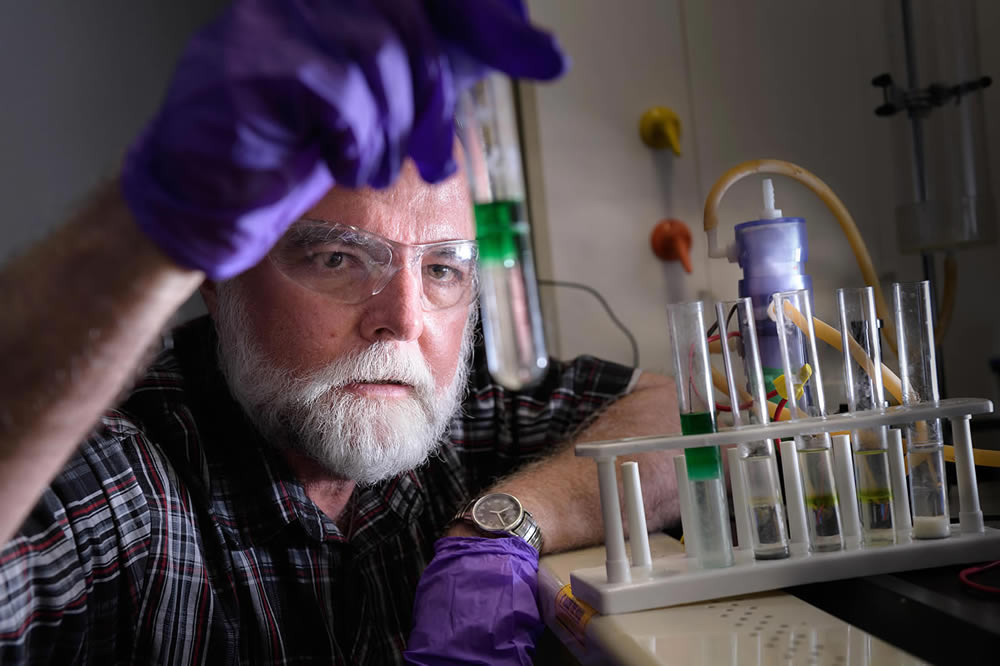 Image: John Cushman, Purdue University distinguished professor of earth, atmospheric and planetary science and a professor of mathematics, is commercializing a technology that could provide an "instantly rechargeable" method for electric and hybrid vehicle batteries through a quick and easy process similar to refueling a car at a gas station.
Purdue researchers have developed a technology that could provide a fast charging method for electric cars. All that is needed is to replace the battery fluid that has been drained of power, with new recharged battery fluid. The method is safe, affordable and environmentally friendly. There could be a recharging station at most gas stations. The spent battery fluids could be collected and recharged in large quantities at a solar or wind farm.
Electric cars would be more widely accepted, if they could be charged quickly, and there were more recharging stations. This innovation could solve both problems.
FFA Newsletter
A no-nonsense list of links to the best future technology articles worldwide, chosen by the Editor.