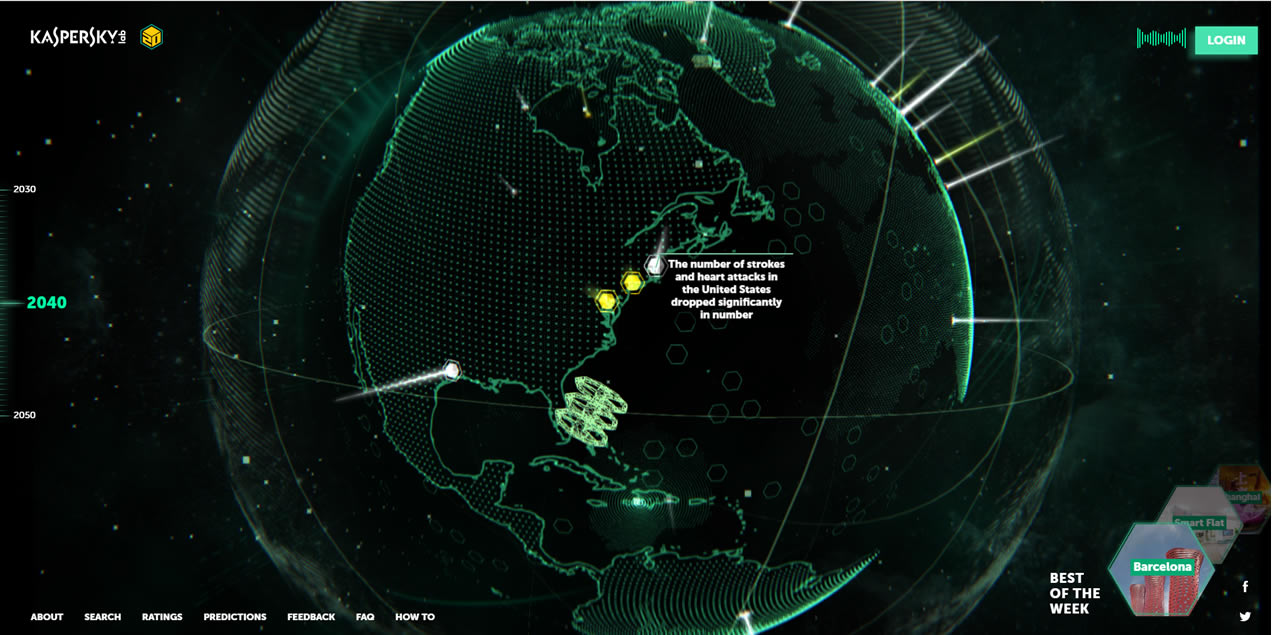 Earth 2050
March 08, 2017
Kaspersky Lab has published a web site called Earth 2050 to present future scenarios in a unique way.
A rotating globe brings the best predictions of the future from artists, futurists, scientists, philosophers, and any one else with a worthy vision of what might be.
Illustrations and 360 views of the future by professional designers is what makes this site special.