Future of Electronics

Future Gadgets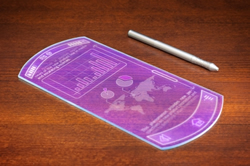 The future is unfolding all around us. Over the next decade we will see a slew of new products that we can hardly imagine today.
Disclaimer: The information and links found on this site are for educational purposes only. Future For All makes no endorsement, expressed or implied, of any links to or from its site.

Future Phones
Future phones will be more than just phones, they will be all of your mobile devices combined into one. They may be transparent, flexible, self-cleaning, and shape-shifting, but one thing is for sure, they will be cool.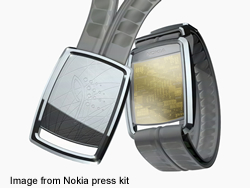 The Nokia Eco Sensorconcept consists a wearable sensor unit which can sense and analyze your environment, health, and local weather conditions, and a dedicated mobile phone.

The ABC's of RFID
Radio Frequency Identification, (RFID), is poised to play a large role in improving customer service at your local retail store and you may never even know it is there.
What is RFID?
The overall concept of RFID is simple. Identify an object wirelessly. It is not much different from the bar codes seen on many products today. The advantage of RFID is the distance at which the product can be scanned (up to three meters away), and unlike bar code laser scans, the RFID reader does not need to "see" the object it is scanning. This allows a RFID reader to scan every product in your cart at checkout without removing them, or it can alert an inventory control manager that he needs to refill the shelves after Mrs. Jones stocks up on her special brand of cat food.
An RFID system consists of an RFID tag, which is made up of a tiny microchip and antenna, and an RFID reader. The RFID tag, which is small and flexible enough to fit inside a label, has internal memory that can store information about the product the label is adhered to. Some "smart labels" do not require batteries as they get their power from the radio waves transmitted by the reader. This type of smart labels are called passive because they don't emit any signal on their own. The newest RFID smart labels operate near the same frequency band as a cordless phone.
What are the Benefits of RFID?
Retail stores say they will use RFID to improve service and to reduce operating costs which could help lower prices. The biggest benefit to consumers will be better merchandise availability by ensuring that products are available when you need them. RFID can also keep track of expiration dates and let the manager know when it is time to remove an item from the shelves. RFID can be used in many ways to improve customer service, save time and reduce costs.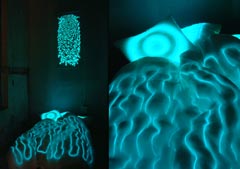 LightSleeper
LightSleeper combines electroluminescent technology and textiles.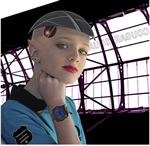 Wearable Computers
Smart clothing design requires a team of artists, designers, scientists and engineers bringing their individual talents together to create garments that are as appealing as they are functional.

3D Printing
Broke your coffee cup? Print a new one. From my point of view, 3D printing is one of the fastest growing sectors of the electronics industry. They are not just for prototypes any more. There are three-dimensional printers being developed to print everything from homes to human organs. Check it out. 3D printing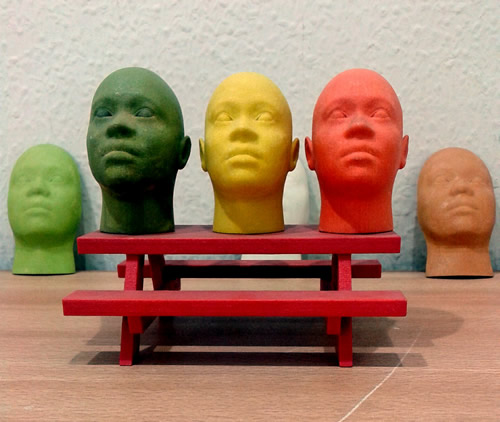 Future of Electronics Articles, Blogs and Web Sites
All Links open in a new window. Bold = Recommended. Links do not imply endorsement.
Future Electronics Articles

| Title | Source | Date |
| --- | --- | --- |
| A hyperspectral smartphone-based Star Trek tricorder | KurzweilAi.net | 04/15 |
| The MESH DIY platform is made to help you build your own inventions | Gizmag | 03/15 |
| So long, transistor: How the 'memristor' could revolutionize electronics | CNN | 03/15 |
| A superconductor advance using 'superatoms' | KurzweilAi.net | 03/15 |
| V-One conductive ink printer aims to short-circuit electronic prototyping | Gizmag | 02/15 |
| Haptic technology: The next frontier in video games, wearables, virtual reality, and mobile electronics | Gizmag | 01/15 |
| Awesome high tech food gadgets at the Consumer Electronics Show | Fox News | 01/15 |
| 8 Smart Kitchen Gadgets Of The Future | TechCrunch | 01/15 |
| My love for gadgets is purely physical | The Verge | 01/15 |
| Entanglement on a chip: Breakthrough promises secure communications and faster computers | Phys.Org | 01/15 |
| 13 Gadgets That'll Blast Your Thanksgiving Into the Future | Wired | 11/14 |
| Hi-tech future gadgets | iTechFuture | 11/14 |
| Future Gadgets: Hottest concept tech of 2014 | T3 | 10/14 |
| Nanotechnology leads to better, cheaper LEDs for phones and lighting | Phys.Org | 09/14 |
| 'Nano-pixels' promise thin, flexible high-res displays | Oxford University | 07/14 |
| An electronic switch just three atoms thick | KurzweilAi.net | 07/14 |
| Microsoft taking preorders for new Kinect for Windows v2 Sensor | Phys.Org | 06/14 |
| The future is now: The 10 gadgets that will change your life | New York Post | 06/14 |
| Liberating devices from their power cords | Vanderbilt University | 05/14 |
| Electronics that dissolve on command | Gizmag | 04/14 |
| Intel unveils series of wearable devices, including a smartwatch and fitness-tracking earbuds | TNW | 01/14 |
| Conductive ink for flexible electronic books, displays, wearables | KurzweilAi.net | 01/14 |
| Engineers make world's fastest organic transistor, herald new generation of see-through electronics | Phys.Org | 01/14 |
| Samsung Galaxy Gear smartwatch review | Youtube | 10/13 |
| Stanford scientists build first carbon nanotube computer | Gizmag | 09/13 |
| Electronic tattoo monitors brain, heart and muscles | NSF video | 09/13 |
| Wristband uses your heartbeat as a password | Youtube | 09/13 |
| The Ring Clock: A wristwatch for your finger | Gizmag | 09/13 |
| Spinning out the future of our electronic devices | Phys.Org | 08/13 |
| First true 3D microchip created: Cambridge scientist | KurzweilAi.net | 01/13 |
| LG begins mass production of first flexible, plastic e-ink displays | ExtremeTech | 03/12 |
| Google terminator glasses | 9to5Google | 02/12 |
| Glareless Glass, Flexible Solar-Powered E-Paper, And More | Daily Mail | 10/11 |
| Coming to TV screens of the future: A sense of smell | UC - San Diego | 06/11 |
| Robert Vamosi: Gadgets degrade our common sense | Silicon.com | 05/11 |
| The next generation of E-ink may be on cloth (w/ video) | Phys.Org | 05/11 |
| Google Sets Laptop Foray | Wall Street Journal | 05/11 |
| Next generation electronic paper devices | University of Cincinnati | 02/11 |
| A Flute Made on a 3D Printer, and the Possibilities to Come | Create Digital Music | 01/11 |
| 3D Moving Images Possible With New Hologram Technology | University of Arizona video | 11/10 |
| A tracking device that fits on the head of a pin | Phys.Org | 10/10 |
| Pocket Projector | Kurzweilai.net | 09/10 |
| Electronic skin can feel a fly's footsteps | Stanford Report | 09/10 |
| High-speed graphene transistors achieve world-record 300 GHz | Kurzweilai.net | 09/10 |
| Introducing Cornucopia, the food printer | Phys.Org | 07/10 |
| Oil-based color pixels could let you watch videos on e-paper | Phys.Org | 07/10 |
| Toward Plastic Spin Transistors | Phys.Org | 08/08 |
| Japan future gadgets | YouTube video | 06/08 |
| 'Mind Gaming' Could Enter Market This Year | Phys.Org | 03/08 |
| The Future of Electronic Paper | TFOT | 10/07 |
| Rocketing into HIPerSpace: New Visualization System at UC San Diego | UCSD | 08/07 |
| What is RFID? | RFID Journal | 01/05 |
| What's Next for Consumer Gadgets? | PC World | 05/04 |