Science Homework Help Web Sites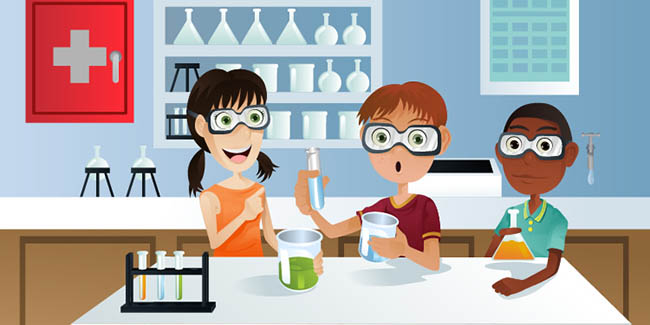 Future for All is my personal web site about science and future technology. This section is for students and teachers. I try to maintain an up-to-date science homework section that provides hand-picked links with free resources and a minimum of ads.
Please like my site on facebook if you find it useful.
Science Homework Help Resources

Academic Earth - University level. Find, interact with, and learn from full video courses and lectures from the world's leading scholars.

Backyard Learning - A place for sharing ideas on nature education and hands-on, place-based learning in your backyard.

CanTEEN Girl - site with games, activities, resources, and links designed to get young people excited about STEM – science, technology, engineering, and math.

Discovery Education - Resources to help students connect science content to things they can see and experience. Videos, Interactive Explorations, and Interactive Videos

Everyday Mysteries - Answers to life's most interesting questions through scientific inquiry

Exploritorium - An online museum of science, art and human perception

Extreme Science - The science behind what makes each the most extreme example of its kind

FactMonster - Online almanac, dictionary, encyclopedia and homework help

inklewriter - a free tool helps to write and publish interactive stories

Jiskha - Experts volunteer their time to assist students with school homework assignments

Love My Science - fun, easy, safe and exciting hands-on science experiments

MadSci Network - A collective cranium of scientists providing answers to your questions

Nanooze - NanoScale science in English, Spanish, Portuguese

Ology - American Museum of Natural History

Primary Homework Help - Hundreds of pages of easy to read information and facts on many homework topics including tudors, victorians, romans, rivers and mountains.

Quiz Hub - Fun K-12 online interactive learning center on many subjects

Science Made Simple - Easy home & school science projects for kids, science articles, experiments

Science Village - celebrates biology, chemistry, physics, and geography, and the 'everything in between' consists of paleontology, oceanography, meteorology, medicine, astronomy, and several others

StarChild - A Learning Center for Young Astronomers

The Black Hole Gang - Find the hidden links about Einstein, bats, rainforests, and other science topics

Unit Converter - converts angle, area, bits, bytes, density, electric current, energy, force, fuel consumption, length, mass, power, pressure, speed, temperature, time and volume units.

WolfRamAlpha - A fundamentally new way to get knowledge and answers