Wind Energy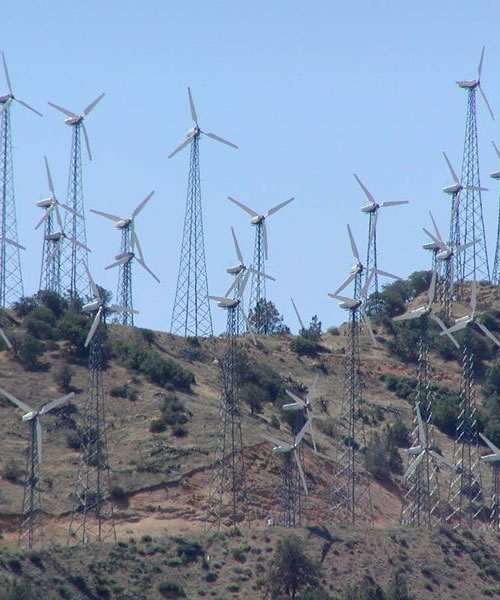 Wind Farms
Wind power is the conversion of wind energy into a useful form of energy, such as electricity, using wind turbines.
Large-scale wind farms are connected to the electric power transmission network; smaller facilities are used to provide electricity to isolated locations. Utility companies increasingly buy back surplus electricity produced by small domestic turbines. Wind energy as a power source is attractive as an alternative to fossil fuels, because it is plentiful, renewable, widely distributed, clean, and produces no greenhouse gas emissions. However, the construction of wind farms (as with other forms of power generation) is not universally welcomed due to their visual impact and other effects on the environment and human health.
FFA Newsletter
A no-nonsense list of links to the best future technology articles worldwide, chosen by the Editor.